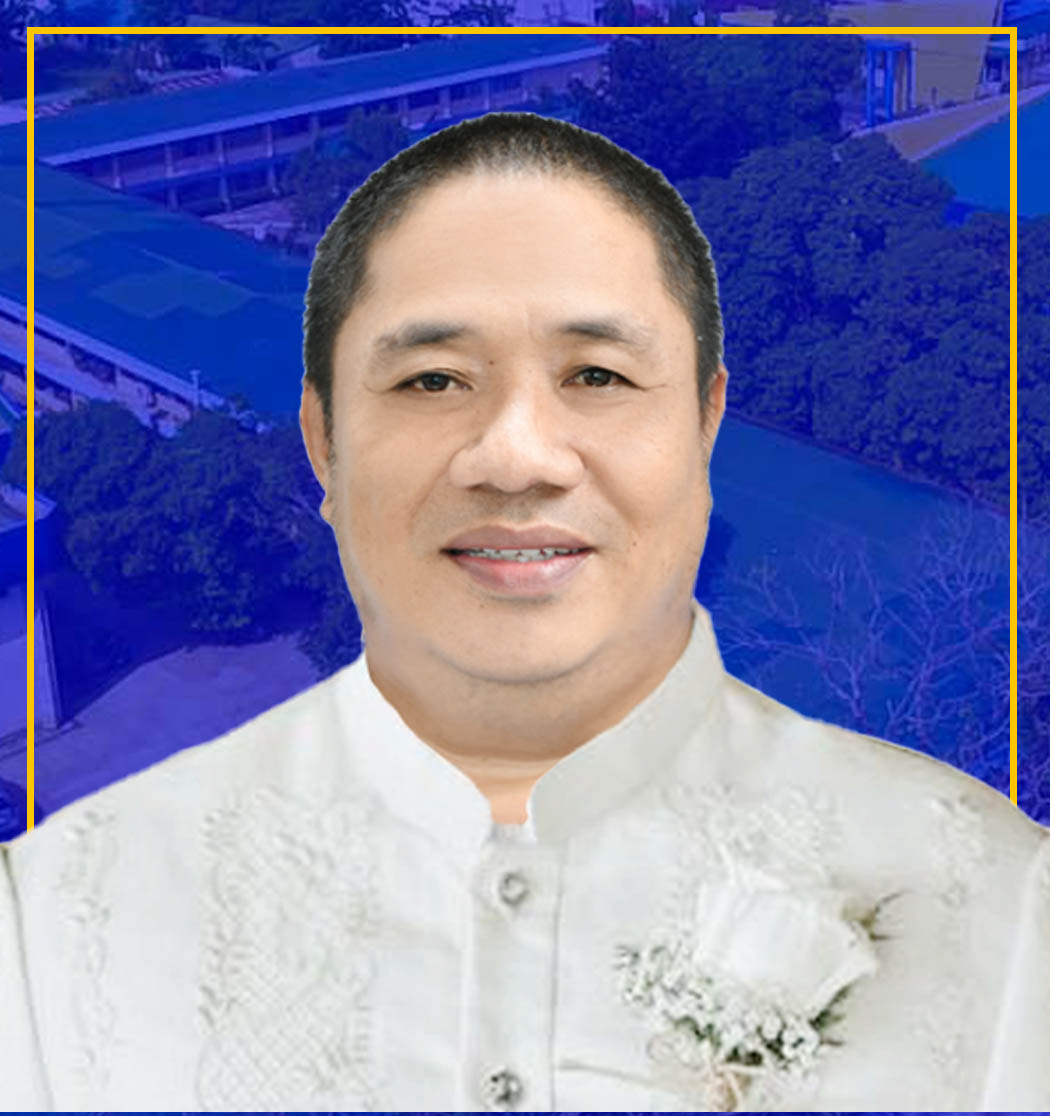 ABOUT THE DIRECTOR
My mother once remarked: "You are very active when other people ask your help, but laidback when it concern our family. " Typical words of a mother that usually taken for granted by most of "busy" sons like me. Only later that I confronted them squarely when I asked by a friar about the most significant value I learn from my long involvement in the church and a couple of years of serving my constituents.
Looking back more than forty five years ago, I was very much exposed to the environment of the church. While normal kids would usually spend their time at play, I enjoyed the companies of the Late Antolin G. Vega and Ms. Betty F. Eras in attending religious activities. My chaste eyes were witnesses of the commitment Antolin and Betty and the unselfish dedication of the friars to serve the faithful. None of them became rich but they all find an unfathomable fulfillment in life. A mystery I discovered in later years.
However, my discovery is not overnight. God provided me with the school of learning of His Divine Will. I experienced the Trinitarian God in the communal spirit of KRISKA; the creativity and vibrant God in my involvement with the youth as a resource person; the living and loving God as Lay minister, lector, lay Franciscan and Parish Registrar. Truly, I am not compensated with material comfort with my involvement. But gain the true meaning of life as Jesus promised: "Anyone who finds his life will lose it; anyone who loses his life for my sake will find it." (Mt. 10:39)
July 15 of 2002, I was elected as Punong Barangay of Bulalacao, Kawayan, Biliran for three (3) consecutive terms and received awards and recognition as most outstanding Punong Barangay (Barangay, Municipal, Provincial, Regional and National Levels),initially against my will but with the pushing and encouragement of the people. Greater expectation came from me aside from the expectation of the people. I was known to be a church people; to integrate my learning from the church to politics is the greatest challenge. After my terms as the Barangay Captain I worked at the Philippine National Police as a Non-Uniformed Personnel assigned at Maripipi Municipal Police Station, and resigned in 2017 and apply for a teaching position as Instructor of Biliran Province State University in September 4, 2017 and assigned in School of Maritime Education and School of Criminal Justice Education./
My new discovery is that religion and politics are not in conflict. Our authorities are supposedly an extension of God's Lordship. Both are called serve most especially for the well-being of the people. We are called to serve most especially the marginalized sector in our society, and we can genuinely actualize this if we learn to sacrifice our own personal interest and the interest of our family. In Jesus' words: " Anyone who prefers father or mother is not worthy of me. Anyone who prefers son or daughter to me is not worthy of. Anyone who does not take his cross and follow in my footsteps is not worthy of me" (Mt. 10:37-38).
Currently, my Office was under the direct supervision of Dr. Erwin G. Salvatierra, Vice President of Students and External Affairs, and I was formally assigned as a Director of AAO to helm of the Office on July 16, 2021 through Special Order No.63 Series of 2021 from the Office of the University President.